Why Nunieh was sacked as NDDC boss — Akpabio

•Niger Delta Affairs Minister, Akpabio

The Minister of Niger Delta Affairs, Senator Godswill Akpabio, has said the former Managing Director of the Interim Management Committee (IMC) of the Niger Delta Development Commission (NDDC), Joy Nunieh, was relieved of her appointment in February for insubordination.
This is just as one of the former aides of Nunieh, Donu Kogbara, has advised her to accept her sack in good faith and stop crying over spilled milk.
Akpabio, had while featuring on Arise TV, the sister station of THISDAY Newspapers at the weekend, emphasised that Nunieh's sack had nothing to do with corruption but for her insubordination to constituted authority.
He said: "She was not relieved of her appointment because of corruption. She was relieved of her appointment because of insubordination.
"My ministry, which supervises her, wrote seven letters to her but she never responded to one.
The late Chief of Staff to the President sent a petition from anti-corruption agency stating that she didn't have the requisite qualifications to work as acting MD of a Commission."
According to him, Nunieh was removed after the discovery that she didn't possess the mandatory National Youths Service Corps (NYSC) discharge certificate.
"There was no record exit either in Kwara or national headquarters to prove her participation in the scheme and we wrote to her to explain the findings but she never responded," Akpabio said.
Also at the weekend, the former media adviser to Nunieh, Donu Kogbara, described her former boss as a bad loser who ought to have taken her sack as NDDC boss in good faith.
She faulted Nunieh's claim that Akpabio attempted to force a corruption allegation against the Chairman of the Senate Committee on NDDC, Senator Peter Nwaoboshi, describing it as baseless and untrue.
Kogbara, a newspaper columnist and veteran journalist, told reporters that the attempt to frame corruption charge against Nwaoboshi was initiated and executed by Nunieh.
She said: "Even if he (Akpabio) is guilty of everything she has accused him of, at least that one on Nwaoboshi was not true."
Advising Nunieh to move on with her life, she said: "If they allow you to go with all your emoluments, you should just thank God and go in a gracious and dignified way.
"Even if you feel that you would not have been removed had it been you were in a better term with certain people, the fact is, you have played into the hands of those who don't want you around.
"Even those who do want you around will have a problem retaining you because there is clear evidence that you have broken the law or failed to do something critical like youth service."
Asked if her former boss has NYSC certificate, Kogbara disclosed that from all the actions displayed by Nunieh, she doesn't think she has it.
Meanwhile, a group, Citizens Quest for Truth Initiative (CQTI), has debunked the claim of N40 billion scam levelled against the IMC of the Commission.
The group, which projects itself as a non-governmental organization (NGO), concerned with development of the Niger Delta region through close monitoring of activities of intervention bodies such as the NDDC submitted that the current IMC of the commission is far more transparent in its operations, than to be accused of squandering any N40 billion.
The President of CQTI, Obiaruko Ndukwe, told newsmen that the Prof. Kemebradikumo Pondei-led IMC is not corrupt as being painted by those who, "wanted operations of the commission to be business as usual".
She said: "The Citizens Quest for Truth Initiative under my leadership have been monitoring the operational activities of the NDDC over the years as regards the core mandate given to the commission.
"I make bold to declare here that of all the management teams we have interacted with so far and assessed their activities on the field, the current IMC stands out in terms of accessibility to the people and communities in the area as well as transparency in contracts awards and executions.
"All the hues and cries being made by some vested groups against the current IMC are driven by nothing but fear of being cut off from their yearly loots.
"Rather than trying to pull down the incumbent management of the commission, they should by now, be running from pillar to post, on how to escape from shame awaiting them from reports of the ongoing forensic auditing ordered by President Muhamnadu Buhari," Ndukwe added. (THISDAY)
Source: News Express
---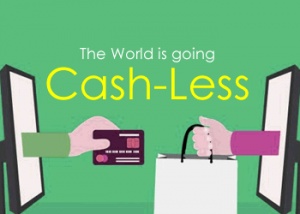 ---